Giant Boulder Nearly Crushes Motorist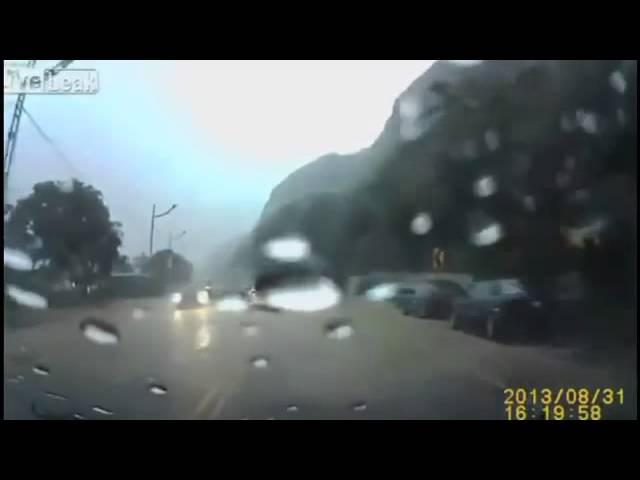 A driver in Taiwan has escaped death by centimetres after a giant boulder rolled down a mountainside and alongside their car.

A dashcam camera in a following car captured the white sedan driving on a road along the country's northern coast during Tropical Storm Kong-rey's flooding weather.

Out of nowhere, a massive boulder rolls down the mountain, sits up on its point, and looks as if it's going to crush the car.

Instead it 'u-turns' and rolls back safely, saving the driver from disaster. Nearby witnesses rush to see if the driver is alright, and it appears nobody was injured in the incident.