Fed up Driver Gets Justice on Cellphone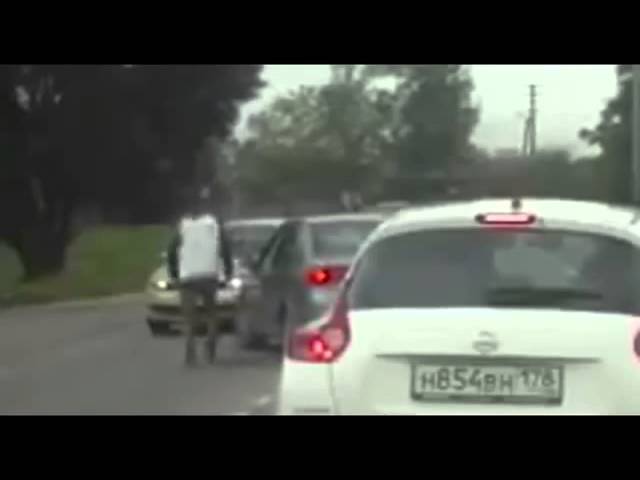 A Russian woman who crashed into another car while talking on her phone on Thursday received a speedy act of retribution.

Dashboard camera vision from another driver had showed her blue sedan veer into oncoming traffic and crash into a silver Volkswagen.

The driver of the VW is then seen storming over to the woman's car, snatching the phone from her grasp and smashing it on the asphalt.

He punctuates the act by slamming the car door shut before climbing back into his own car.