No More Photos Allowed at Beyonce's Conc
Click to block a category:
Gaming
Politics
News
Comics
Anime
Other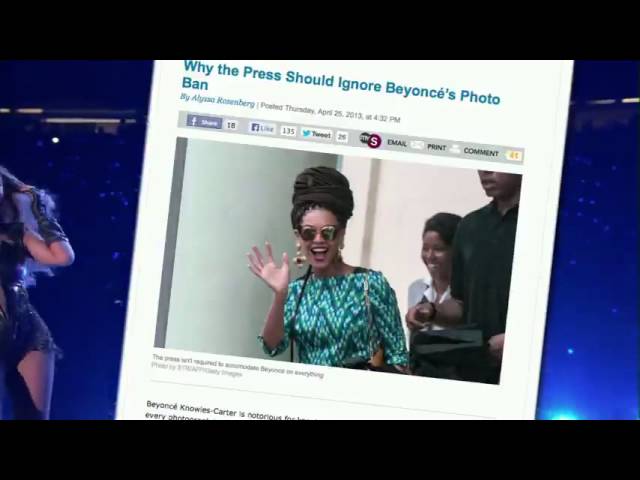 Since the Super Bowl, Beyonce has cracked down on pictures at her performances and sources say the rules will be even stricter for her Mrs. Carter World Tour. We hear only one professional photographer will be allowed to take photos who will then post the approved pictures online for the media. Beyonce always looks fabulous in our eyes, but we understand where she is coming from—no one wants a bad photo floating around the internet!