Guile's Theme Goes With Floppy Drives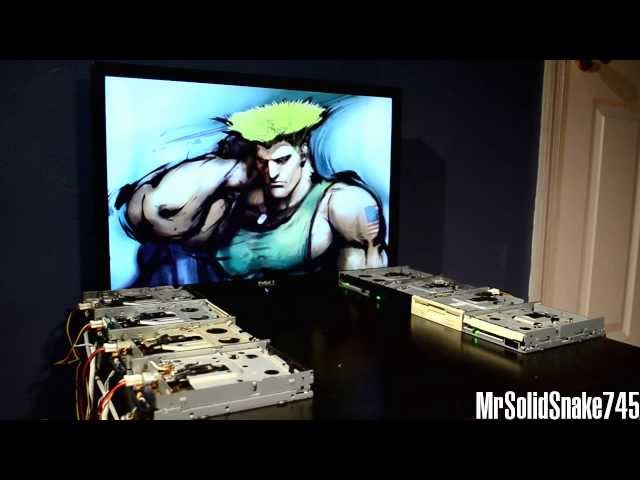 Credit to MrSolidSnake745 on YT, go check out his videos.

Now for some how;
The sound being produced is the result of stepper motors in the floppy drives. The concept is basically getting the stepper motor to operate a certain frequency (getting the motor to step a certain amount of times in a second) which generates a pitch. Then we arrange those pitches together and we get a song.

You need two signals (When it comes to floppy drives) to do this: a direction signal and a step signal. Direction controls which direction the motor will step and the step signal controls at what frequency and how long the motor operates.