Coders today are the wizards of tomorow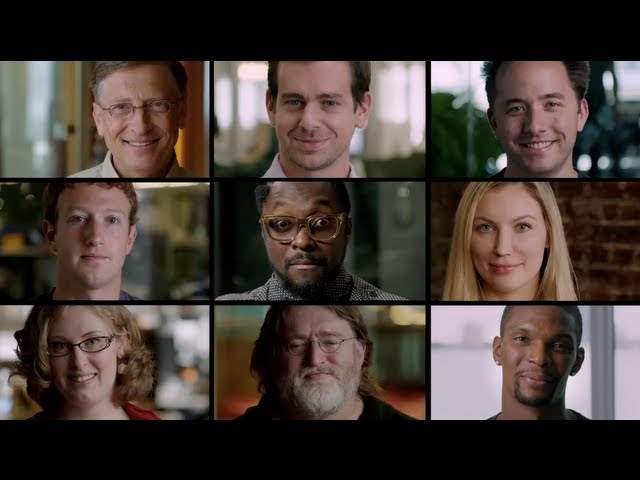 No, Half-Life 3 is not confirmed just because Gabe is there.
While this is not a 'funny' video, it is worth your while. Who knows, maybe this will encourage you to do something good and unlock your true potential.

Have a good day mate!

Learn about a new "superpower" that isn't being taught in in 90% of US schools.

Starring Bill Gates, Mark Zuckerberg, will.i.am, Chris Bosh, Jack Dorsey, Tony Hsieh, Drew Houston, Gabe Newell, Ruchi Sanghvi, Elena Silenok, Vanessa Hurst, and Hadi Partovi. Directed by Lesley Chilcott.