ESTONIA!!!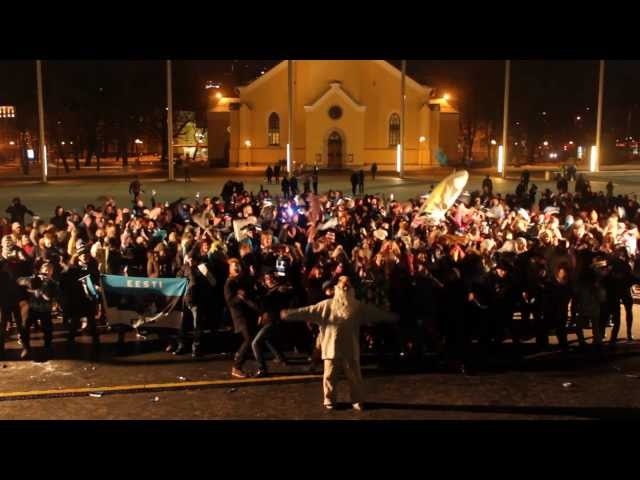 Estonia does the Freedom Shake at Tallinn Freedom Square as a celebration of the 95th anniversary of Estonian Independence, on 24th February 2013.

The Freedom Shake owes thanks to:
*Juhan Noode for the idea
*Unitas Foundation and youth association Open Republic for help in organization
*Martin Grand for technical directing
*Martin Grand, Ruto Volmre, Sergei Fatejev for the camera work
*Sergei Fatejev for the montage
*North Star Rental for lighting equipment
*RGB Baltic for sound equipment
*Kandlemees Sander Karu and Baauer for the music
*The helpful people of Tallinn City Council and the Estonian Defence Forces
*The amazingly talented shakers!