Hellsing Abridged Episode 2
Click to block a category:
Gaming
Politics
News
Comics
Anime
Other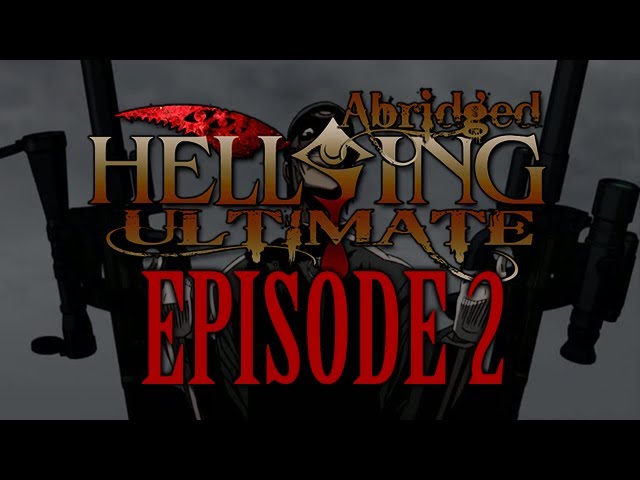 Hellsing Ultimate Episode 2:
Bullets From Your Valentine

Cast:
Megami33 as Integra Fairbrook Wingates Hellsing
WeeklyTubeShow as Walter
Takahata101 as Alucard
Nowacking as Police Girl
Little Kuriboh as Old Asshole #1
Hbi2k as Old Asshole #2
Marc Swint as Old Asshole #3 and Old Asshole #4
Ganxingba as Jan Valentine
KaiserNeko as Luke Valentine
Sheldon Delano Killer as Guard
Chris Zito as Fronk Desk Clerk
Antfish as Communications


Songs:
Hayato Matsuo - Badrick
Vincenzo Salvatore Carmelo Francesco Bellini - Norma - Casta Diva
Andrew W.K. Party, Party, Party
Immediate Music - Subterfuge
Adventure Time Opening Theme
Mozart's Requiem - Sequentia Rex Tremendae Majestatis
Hayato Matsuo - Die Fledermaus
Hayato Matsuo - Inu no Koku
Nine Inch Nails - Big Man With A Big Gun
Rob Zombie - Dragula
Hayato Matsuo - Target Insight
Cris Velasco - Battle with the Colossus (God of War 2 Soundtrack)
Giuseppe Fortunino Francesco Verdi - Nabucco - Va, Pensiero

Hellsing Ultimate is owned by Kouta Hirano and Studio Madhouse, and licensed by Geneon, Madman Enteratinment, Manga Enteratinment, and Funimation.

Please support the official release.
You'll know the part where I almost died.