Skip to 1:30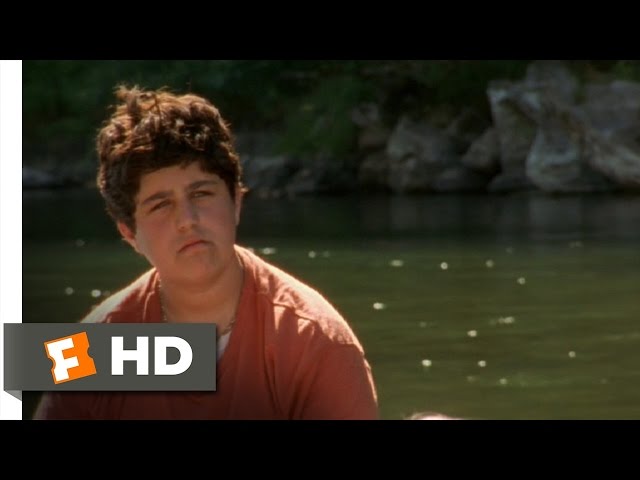 Mean Creek Movie Clip - watch all clips http://j.mp/wND3zT
click to subscribe http://j.mp/sNDUs5

Marty (Scott Mechlowicz) tells George (Josh Peck) why they really brought him to the lake.

TM & © Paramount (2012)
Cast: Rory Culkin, Ryan Kelley, Scott Mechlowicz, Trevor Morgan, Josh Peck, Carly Schroeder
Director: Jacob Aaron Estes
MOVIECLIPS YouTube Channel: http://j.mp/vqieFG
Join our Facebook page: http://j.mp/tb8OMH
Follow us on Twitter: http://j.mp/rZzGsm
Buy Movie: amzn.to/yUVq8U
Producer: Deborah Del Prete, Dessie Markovsky, Jacob Mosler, Rick Rosenthal, Hagai Shaham, Gigi Pritzker, Nancy Stephens
Screenwriter: Jacob Aaron Estes
Film Description: Independent filmmaker Jacob Aaron Estes makes his feature debut with the coming-of-age drama Mean Creek. Rory Culkin, Ryan Kelley, Scott Mechlowicz, Josh Peck, Trevor Morgan, and Carly Schroeder are teenagers living in small-town Oregon. Some of the boys take a boat trip for a birthday celebration. When they get an idea to play a mean trick on the town bully, it suddenly goes too far. Soon they're forced to deal with the unexpected consequences of their actions. Mean Creek was workshopped at the Eugene O'Neill Center's National Playwrights Conference and premiered at the Sundance Film Festival as part of the American Spectrum program.

"mean creek","mean creek clip","mean creek trailer","mean creek part 1","rory culkin","trevor morgan","josh peck","scott mechlowicz","carly schroeder","ryan kelley","jacob aaron estes","boat videos","independent dramas","crime dramas",drama,independent,suspense,"gigi pritzker","deborah del prete","jacob mosler","dessie markovsky","hagai shaham","nancy stephens","rick rosenthal","movie clips",movieclipsdotcom,#AMG:V+++301376,/m/040bzr,/m/0h0x2_,/m/05hy7b,/m/06zw8j,/m/034047,/m/031m3x


Found on Facebook news feed. Wanted to share cus I died laughing.