HITLER DID nothing WRONG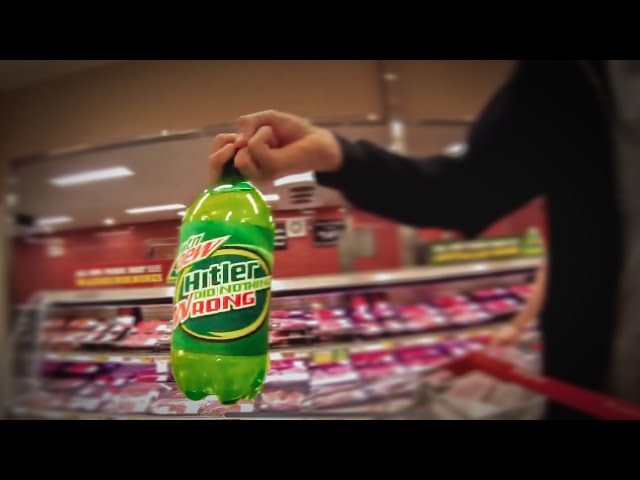 Share! These guys videos are hilarious!
"Hitler Did Nothing Wrong" was the winning name submitted for an online mountain dew competition in August, but the dogs in charge took down the website. We believe this discrimination is unacceptable and decided to take matters into our own hands.

Dub The Dew
Fegelein

Music: 'Suck a Cheetahs Dick' by the ever wonderful Wesley Willis. RIP

COPYRIGHT ACT 1968 - SECT 41A
Fair dealing for purpose of parody or satire

A fair dealing with a literary, dramatic, musical or
artistic work, or with an adaptation of a literary,
dramatic or musical work, does not constitute
an infringement of the copyright in the work if
it is for the purpose of parody or satire.

Copyright Disclaimer Under Section 107 of the Copyright Act 1976, allowance is made for "fair use" for purposes such as criticism, comment, news reporting, teaching, scholarship, and research. Fair use is a use permitted by copyright statute that might otherwise be infringing. Non-profit, educational or personal use tips the balance in favor of fair use.

Disclaimer: We are not associated with PepsiCo, Mountain Dew, Psy Gangnam Style, or any supermarket. The use of the mountain dew logo has been used in compliance with Australian and International copyright law; and is protected under fair use for purposes of parody or satire.