The Future is here, and it is Doorknobs
Click to block a category:
Gaming
Politics
News
Comics
Anime
Other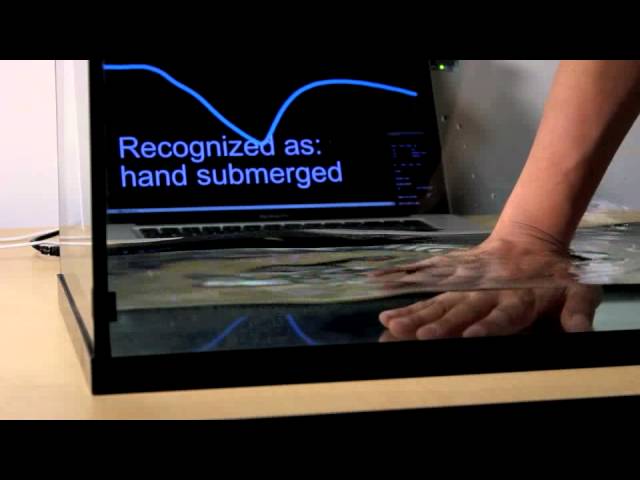 Touché proposes a novel Swept Frequency Capacitive Sensing technique that can not only detect a touch event, but also recognize complex configurations of the human hands and body. Such contextual information significantly enhances touch interaction in a broad range of applications, from conventional touchscreens to unique contexts and materials. For example, in our explorations we add touch and gesture sensitivity to the human body and liquids. We demonstrate the rich capabilities of Touché with five example setups from different application domains and conduct experimental studies that show gesture classification accuracies of 99% are achievable with our technology.