Dog scared of Julia Roberts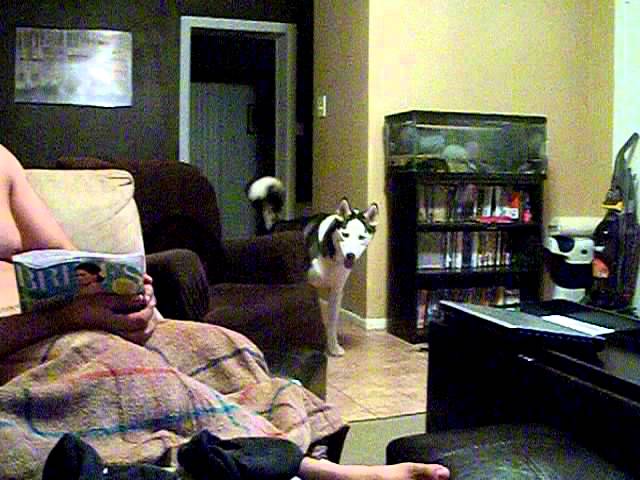 (THIS IS NOT MY DESCRIPTION BUT THE YOUTUBERS DESCRIPTION!!!!)
So we're sitting back watching TV when I see my dog flip out over something he saw on the pages of brides magazine (which I was reading at the time)....low and behold....a picture of Julie Roberts just so happened to scare my dog.......I told my fiance who was sitting right next to me, and he told me to grab the camera to film it.So I did, and we posted to friends and family alike (P.S. THAT IS NOT A TOWEL HE'S WEARING...IT IS A THROW BLANKET.Thanks for the comments!