Gold Rises; Wheat, Crude, Rubber Decline
Click to block a category:
Gaming
Politics
News
Comics
Anime
Other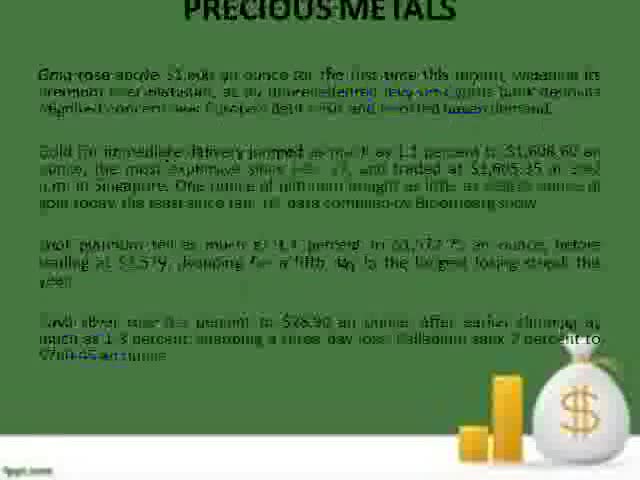 West Texas Intermediate oil fell from the highest price in three weeks as an unprecedented levy on bank savings in Cyprus threatened to worsen Europe's debt crisis. Libya shut a crude pipeline after protests.
WTI for April delivery declined as much as $1.31 to $92.14 a barrel in electronic trading on theNew York Mercantile Exchange and was at $92.29 at 3:09 p.m. Singapore time. The contract climbed 42 cents to $93.45 on March 15, the highest settlement since Feb. 20. The volume of all futures traded was more than twice than the 100-day average.