Damn electricity!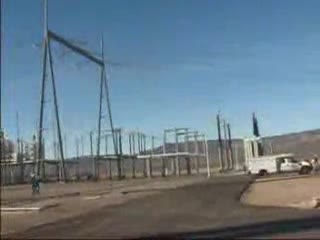 YOU SCARY!

I don't know the technical terms for what is happening here, but the idea is that power from the entire substation is flowing through those two conduits, and for some reason they need to shut it off. They swing the arms open to break the connection, and that pisses off the angry gods of arcing electricity.

Gotten from my dad who works from Conoco Phillips, who got it from someone on one of the oil tankers that he works on, who got it from a brother who works at geothermal stations, who posted the video in the first place apparently.
Potentially true story bro!

I like the part at the end where the guy goes WHOO!!!!