Omegle Video Chat
Click to block a category:
Gaming
Politics
News
Comics
Anime
Other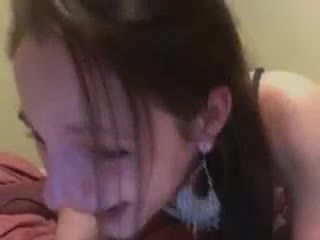 IMPORTANT, READ THIS! (..and this, another post on this subject: /youtube/2515939/Fake+Webcam/ )
I've been checking out Omegle for the last couple of days and all I can say is this: Be careful what you say and do/show on that site!
People under 18 should NEVER go on this site, I repeat, NEVER!
I was recording my Omegle sessions and I know some people think thats a bad thing. I did this for one reason, and one reason only: To examine video frame skips, lip movement and audio afterwards. A lot of the chats with younger girls have parts of audio cut out (when they said something that would make the recording obvious), one even had a wave gesture cut in on the fly (when I asked her to wave to the cam), didnt notice the frame skip while chatting though. I wonder what kind of script-language some people use to get replys to sync with the recorded user typing on the keyboard, maybe auto-it with a timer?
Most of the dicks on the site are only fake recordings and are there to chat with and record girls or gay guys, I've had the craziest videos showing and no reaction whatsoever.
I was on Chatroulette in the beginning too, but they got a bunch of banned "dicks" occupied selecting stuff to ban so I got banned for showing recorded material pretty quick. (When you get banned you come to a different page where you get served a steady stream of live webcam snapshots, yeah thats right, the banned users gets to see snapshots of everyone on the site and have to select 150 "dicks" to ban, after that they get unbanned)
I did get a lot of lols out of all this though and this girl's reaction is my absolute favourite, I wish I knew her IRL...
Now I'm gonna leave these sites alone, they are just too vicious.