Rainbow Dash Presents: My Little Dashie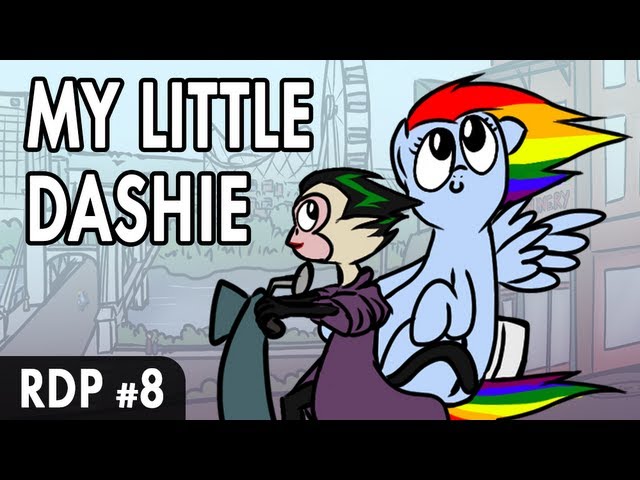 The original story can be found here:
docs.google.com/document/d/1NwdIJMALxxi6egHz832IuNIHy1J7JAqulJFoGeLM5tY/edit?hl=en_US&pli=1

Check out more stuff from us at:
You need to login to view this link

And you can keep up with the art and development of the series at:
petirep.deviantart.com/

Also, we have a new cast member! Alice Blehart has a tumblr:
You need to login to view this link

So Petirep took the editing reins for this video in order to put together more animation and compelling visuals. I'd say it definitely paid off.

The writing of this video began with the knowledge that Dash would be the LEAST likely pony to stay hidden in somebody's house if she were ever kidnapped as baby and kept as a secret pet. Not only is she the least likely pony to follow rules out of all the characters in the show, but she's also the least willing to stay indoors or sit still. Leave a phone plugged in and it's only a matter of time before she tries to prank call 911, and after that your secret, magical horse is all over the news.

This new video includes two new names to our cast as well! Kenza Faten and Alice Blehart, who play the roles of our two most important characters aside from Dash herself. Both are ladies, and they did a great job bringing life to the monkeys they voiced!