Discord official music video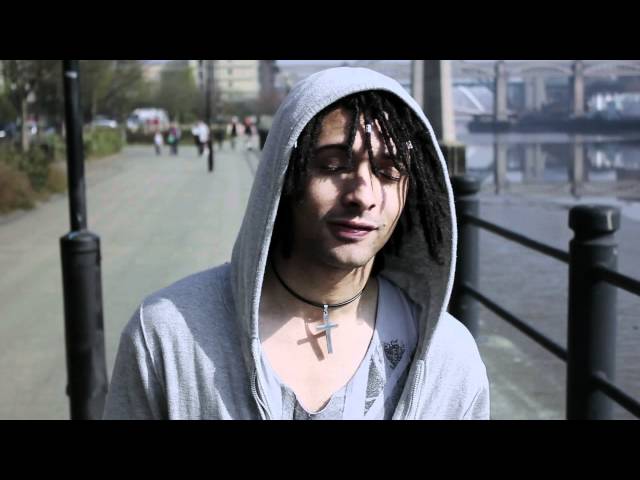 (I thatkoolbronykid, did not make this.)

During a calm and bright afternoon on the Newcastle quayside, a lone soldier of disharmony sets out to disturb the peace.

This is a very 'open-to-interpretation' video. A music video I made for a college project, and quite possibly the shiniest turd I've ever produced.
---
Okay, I was hoping at most for Tomstone and/or EbB to see this, but ITS OWN POST ON EQD?! Bloody hell, thanks guys. Let me just quickly address something I've seen in the comments: It was an old guitar. It was creaky and didn't sound good. It was inexpensive and HADN'T BEEN TOUCHED FOR YEARS! It went out in a badass way instead of sitting in my basement for the rest of eternity. Let's stop mourning it now, kay?
---
The song is a radio edit of a song by The Living Tombstone (Which you can find here: www.youtube.com/watch?v=xPfMb50dsOk) which is a remix of a song by Eurobeat Brony (Found here: www.youtube.com/watch?v=jDMGv3hNMes). Please support both of these wonderful artists!

Seriously guys, while the video received a `'That's pretty cool" reaction, everyone who has heard the song has loved it, repeatedly telling me how great they think it is. It actually kind of overshadows my hard work. Thanks for that.
---
VIDEO INFO:
Shot on a Canon EOS 550D (Rebel T2i across the pond) in 3-4 hours. Sorry for some shots being unstable/out of focus. We only had one battery and no tripod so we had to get anything we could quickly. But let's pretend that's all part of the disharmonious theme. After all, what fun is there in making sense?

Edited in Final Cut Pro 7 over 2 days.

Video had to be done by Friday with enough time for me to finish the paperwork and evaluate it, so apologies for it being so rushed.
---
CREDITS:
Discord: Chaos Baxter
Guy: Gareth Scott
Girl: Sarah-Rae Pickard
Mother: Diane (My Mum!)
Daughter: Beth (My Sister!)
Busker: Sam Robinson
Guy #2: Craig Moody

All Pre-Production, Production, and Post-Production by Umby.

Music used with Permission. Thanks Gents.