FREE LEGO Giveaway!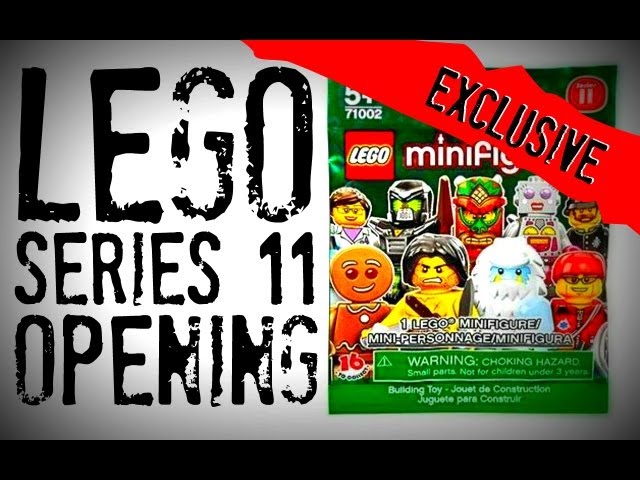 WATCH US REVIEW ALL 16 MINIFIGS: You need to login to view this link

Welcome to Episode 2 of Unscripted Edition, follow us as we take a look at the all new LEGO Series 11 Minifigures due for Global Release on September 01, 2013!

For your chance to appear in the next Episode of Unscripted Edition, leave a comment to our "Caption Competition" at the end of this video!

Also, to possibly WIN some LEGO Series 11 Minifigures, simply leave a comment & tell us which is your favourite from the new series.

Tell us what you think of the new Series here;
Unscripted Edition Facebook: on.fb.me/13g4mFv
Unscripted Edition Twitter: You need to login to view this link

Series 11 Lego Minifigures Check-list;
01 - Barbarian
02 - Scarecrow
03 - Pretzel Girl
04 - Evil Mech
05 - Island Warrior
06 - Gingerbread Man
07 - Holiday Elf
08 - Yeti
09 - Mountain Climber
10 - Welder
11 - Scientist
12 - Saxophone Player
13 - Diner Waitress
14 - Grandma
15 - Constable
16 - Lady Robot

Thank you for watching!

All mentions of LEGO, LEGO Logos, Images & Minifigures are the ownership of their representatives & no infringement was intended in using them for illustration purposes only.

Any opinions aired are those of Unscripted Edition & no association to Lego or its brand.