The Confrontation
Click to block a category:
Gaming
Politics
News
Comics
Anime
Other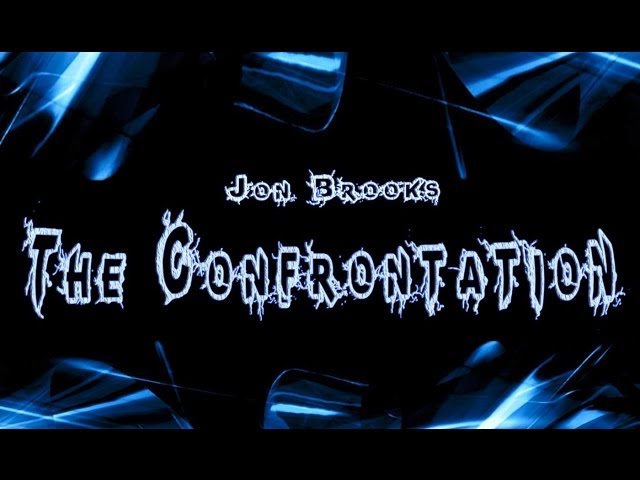 Heroic dramatic orchestral music - "The Confrontation" - The hero appears to confront his enemy! Whooraaah!!!!
I composed, orchestrated and programmed this music in Logic Pro. Please comment, rate and subscribe.

YouTube Channel: JonBrooksComposer

This music is subject to copyright and is provided for demonstration purposes only. © 2009 Jon Brooks.

Some of my musical influences include: Jerry Goldsmith, Gustav Mahler, Danny Elfman, R. Strauss, John Williams, James Newton-Howard, Wagner, Debussy, Patrick Doyle, Shostakovich, Vaughan Williams, Bill Conti, Sibelius, Elgar, Klaus Badelt, Michael Giacchino, Aerosmith, Elliot Goldenthal, Harry Gregson-Williams, James Horner, Def Leppard, Michael Kamen, Ennio Morricone, Hans Zimmer, Christopher Young, Gabriel Yared, Bon Jovi, Debbie Wiseman, Shirley Walker, Brian Tyler, Alan Silvestri, Howard Shore, The Beach Boys, Marc Shaiman, Wishbone Ash, Graeme Revell, John Powell, Mozart, Rachel Portman, Michael Nyman...... and many more!!!

CONFRONTATION:
1. The act of confronting or the state of being confronted, especially a meeting face to face.
2.
a. A conflict involving armed forces: a nuclear confrontation.
b. Discord or a clash of opinions and ideas: an age of ideological confrontation.
3. A focused comparison: an essay that brought elements of biography, autobiography, and general European history into powerful, meaningful confrontation.

1. the act or an instance of confronting
2. (Government, Politics & Diplomacy) a situation of mutual hostility between two powers or nations without open warfare
3. a state of conflict between two antagonistic forces, creeds, or ideas etc.