Cards Against Humanity
Click to block a category:
Gaming
Politics
News
Comics
Anime
Other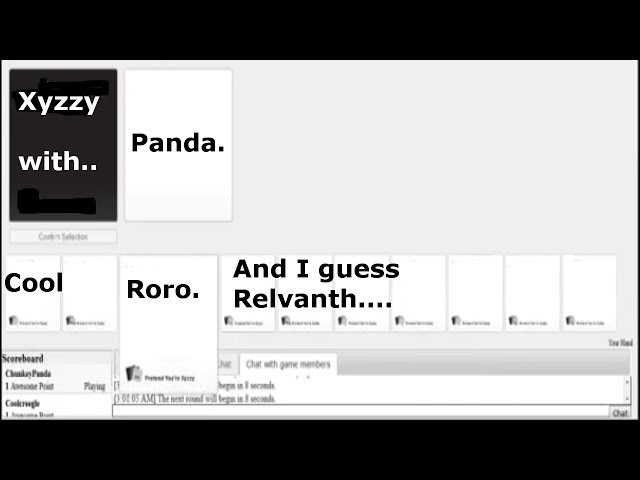 A game where there is a black card, with a blank, or asking a question. The point is to pick one of the cards you have that are random phrases that you think best fit the question/blank.


Some of these cards are very random like "A penis so big you have to give it a hugjob" and other things like that.