Incredible Singing & Ranting Hat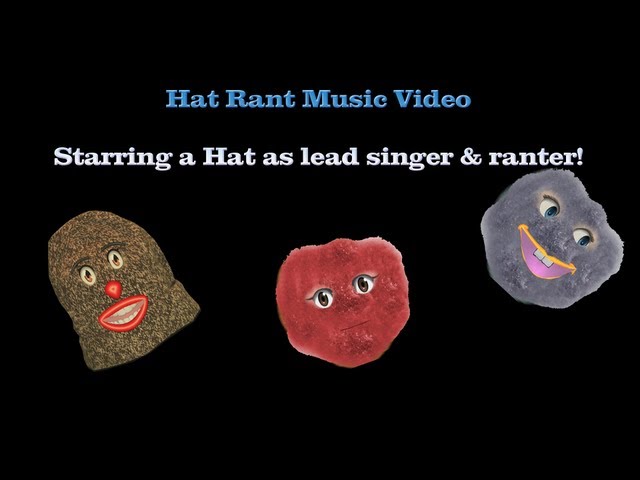 for your enjoyment (or hatred) my wardrobe presents a Canadian Hat Rant
errm lyrics (such as they are.. below)

Canadian Ima hat song lyrics:
Hiyas
I umm I'm not an awesome shoe
or a sock
and um I dont live in a shoe cupboard
and I dont get fluffed and dried every weekend

or have a twins like them shoes do

I dont know Maurice "Rocket" Richards' slippers,
Pamela andersons pantyhose or
Justine Bieber's sweat bands
even though i'm sure they're all really cool
and we sometimes share the same fabric softener brand!

uh..

I live in a Canadian hatbox not a shoebox.
I wish I had gotten to know a twinkie bakers hat before hostess went bust

and I have no clue what "about is", but I do know what a boot is!

I proudly keep Canadian skaters warm on the rideau canal and watch them eat Beaver Tails from a bird's eye view
I believe in hats of all colours and mismatched socks at press conferences
I believe in darning holey hats not throwing em out!

AND THAT POCKET LINT IS TRULY UNDERRATED!!!!!!!!!

A toque is a hat
Hi tops are also sneakers
And internet meme's should include Canadian singing hats!

Canada is occupied by millions of wayward hats who can sing
My name is Mrs Hat and I wanna be a Pop Star Too!

A wee parody video that just popped into my head a few weeks back. Starring the sploding hat and left and right shoes singing themselves into oblivion.