Homemade Metal Melter
Click to block a category:
Gaming
Politics
News
Comics
Anime
Other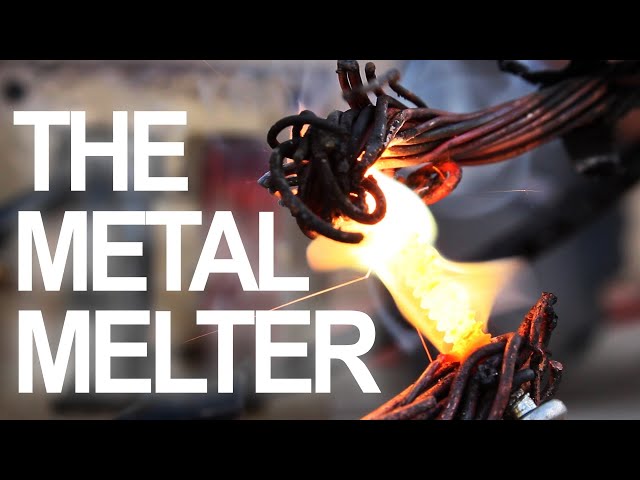 Here's a microwave oven transformer that's been modified into a dangerous little device. Now it can pump out 800 amps of electrical current, so let's use it to melt some metal!

www.thekingofrandom.com

Music by Jason Shaw (RP-PilotsOfStone)
www.audionautix.com

Project inspired by: codemsan

WARNING: Burning galvanized metal may release toxic Zinc Oxide fumes. This project is extremely dangerous and should not be attempted without adult supervision and adequate training. Misuse, or careless use, of tools or projects may result in severe electric shock, cardiac arrest, serious injury, permanent damage to equipment and property, and/or death. Use of this video content is at your own risk.

By modifying the secondary coil on a MOT, the transformer is converted from a high voltage/low current device into a low voltage/high current metal melter. The first MOT in the video produces just over 500 amps, and the second one is capable of nearly 800 amps.

Any metal that can conduct such low voltage electricity acts as a resistor between the electrode wires, and heats up due to the extreme electrical friction.

I plan to make a new project turning this into a more proper and useful spot welder, although I can find very little use for a spot welder at the moment.