Beautiful
Click to block a category:
Gaming
Politics
News
Comics
Anime
Other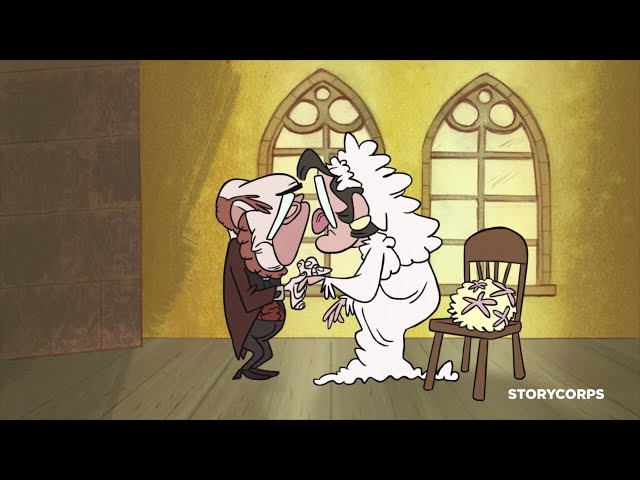 Danny Perasa and his wife, Annie, came to StoryCorps to recount their twenty-seven-year romance. As they remember their life together from their first date to Danny's final days with terminal cancer, these remarkable Brooklynites personify the eloquence, grace, and poetry that can be found in the voices of everyday people when we take the time to listen.

Credits:

Directed by: The Rauch Brothers
Background Layout & Design: Jim Smith
Producers: Mike Rauch & Lizzie Jacobs
Animation: Tim Rauch
Background Painting: Bill Wray
Audio Produced by: Michael Garofalo & Sarah Kramer

Music: Fredrik
Label: The Kora Records
Publisher: House of Hassle

Major funding provided by the Corporation for Public Broadcasting.