DayZ SnippetZ - Hatchet Guy Aftermath
Click to block a category:
Gaming
Politics
News
Comics
Anime
Other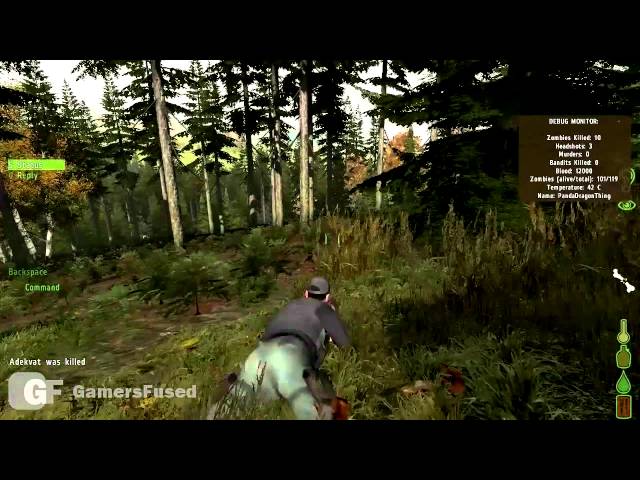 Just set up our base in the middle of nowhere with a motorbike and a tent then one of our buddies down the road said he was killed by some dude with a hatchet yelling \"I was in the rangers\" or something like that. We of course did not believe him and thought he tanked the bike but next thing we know "Hatchet Guy" was now in our camp and chasing the other guy...

Here is the clip of the aftermath, and you can hear his voice!