black version of mean girls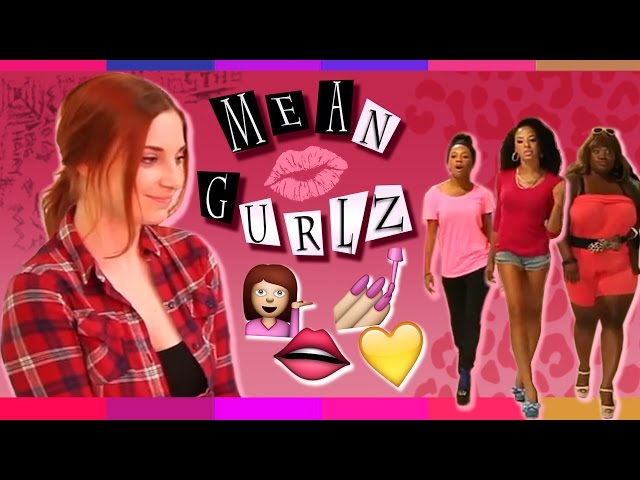 Follow @toddyrockstar on Instagram!
Like my Facebook Page!
www.facebook.com/toddyrockstarofficial

Cady Heron -- Bree Essrig @breeessrig
www.youtube.com/user/BREEessrig

Damien -- Alex Newell @anew92

Janees -- Thurzday Lyons @thurzday_said

Rhiyonce -- Day'nah Cooper @ DaynahC

MLE -- Imani Hakim @anakih1

LuLu -- Shanna Malcolm @shannamalcolm
www.youtube.com/user/heyyoshanna

Triquan -- Todrick Hall @toddyrockstar

Miles Jai @milesjai
www.youtube.com/user/MilesJaiProductions

Tim Delaghetto @traphik
www.youtube.com/user/TimothyDeLaGhetto2

Antoine Dodson @antoinedodson24

Tre Melvin @tremelvin
www.youtube.com/thisisacommentary

Hana Mae Lee @hanamaelee

Glen Coco -- Chester Lockhart @chesterlockhart

Tracey Uria @**********

Jamar Johnson
www.youtube.com/SmoothJTheEthereal

Thanks to everyone for watching and supporting "Mean Gurlz!" I only hope that this video can help you escape real life for five whole minutes, and just laugh. I brought you a McDonalds order, a Target Flash Mob, Beauty and the Beat and now my "trailer" for what I think would be the most hilarious chick flick since the original Mean Girls. Since leaving Broadway and American Idol I have now gathered over 50 million views on youtube, thanks to the never ending love and support from my fans (The Toddlerz) and am now proud to be signed with who I believe is the best manager in the business, Scooter Braun! There is so much more to come from me, so subscribe, like, favorite and get ready for the ride. Peace out Bonches!