Just wanted to share some awesome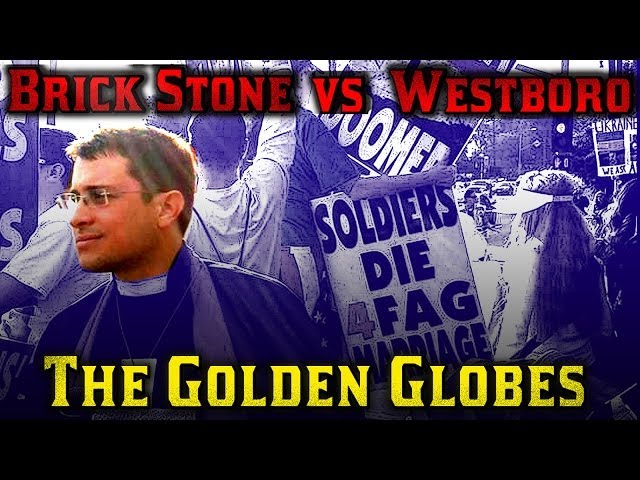 Brick Stone (comic Dave Sirus) ambushes the Westboro Baptist Church again, joining other counter-protestors at Glendale Presbyterian Church, Holy Family Catholic Church, and the Golden Globes with his usual goal of ruining their day.

Westboro, who had signs such as "Paul Walker in Hell" "Jews Killed Jesus" seemed eager to move from one protest to the next as there were a LOT of people ready for them at the churches. The Golden Globe audience however did not care at all they were there, which was pretty funny.

music from soundcloud.com/jerumatic

With another outdated shout out to my favorite boys.