Help preserve an endangered species
Click to block a category:
Gaming
Politics
News
Comics
Anime
Other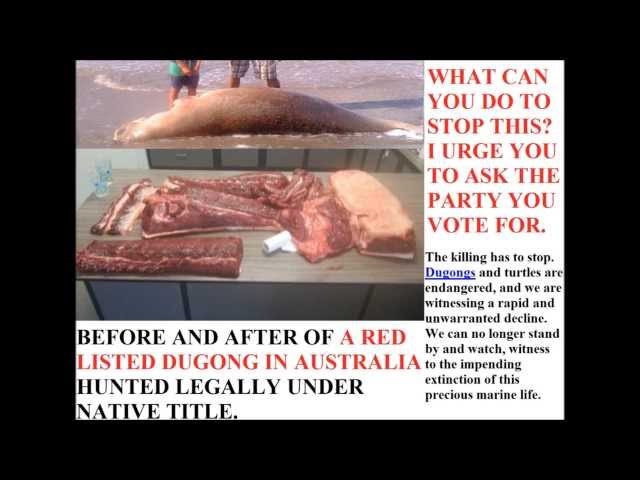 Australia
dugong and
sea turtle
disgrace.
Explanation
on why we
want it
banned.
Kudos to our Animal Coalition pictured at the end that all agreed to support this effort to ""We therefore call for an urgent change to the Native Title Act 1993, so that any endangered or vulnerable animal or marine life is excluded from hunting by any means, for any reason."