HILARIOUS!! MAN OF STEEL X-MAS EDITION!!
Click to block a category:
Gaming
Politics
News
Comics
Anime
Other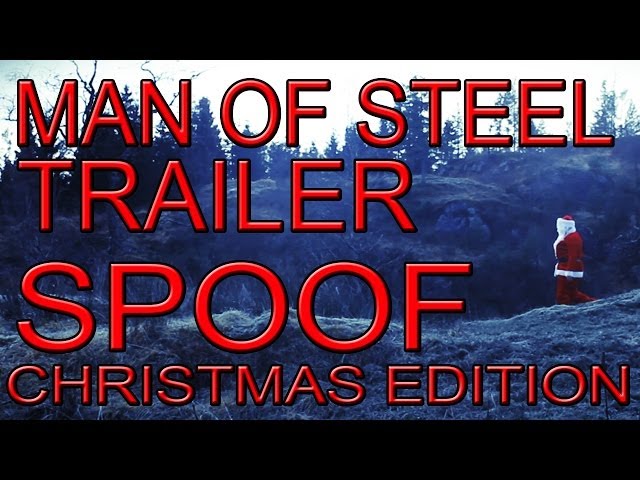 'Man of Steel' Trailer #2.
Music: Elegy - Lisa Gerrard and Storm - Craig Armstrong.

Important: We do not own the right of these songs.
Purchase them here: www.amazon.com/Elegy/dp/B000SFULEW and www.amazon.com/Storm/dp/B000WQ4I2S.

This is a spoof/parody of the Man of steel trailer 2. Entertainment purpose only.

Buy the original 'Man of Steel' movie here: www.amazon.com/Steel-Blu-ray-UltraViolet-Combo-Pac

This Man Of Steel Spoof, is a spoof about man of steel.
Man of steel, also known as Superman. If you like Man of Steel, or Superman,- then I'm pretty sure you'll love this Super movie, about Superman aka man of steel.
This is not a spoof or parody of Spiderman / Spider man / Spider-man, or the Amazing Spiderman. If you like superhero movies like Superman, Super man, Man of Steel, Ironman, Batman begins / The Dark knight, The dark Knight rises, Thor, Hulk, The Avengers and other superhero movies, I'm sure you'll love this super hero movie trailer spoof / parody.
This video has nothing to do with One Direction, 1d, Justin Bieber or Justin Bieber retiring.