*Fastest Way to Serve Watermelon!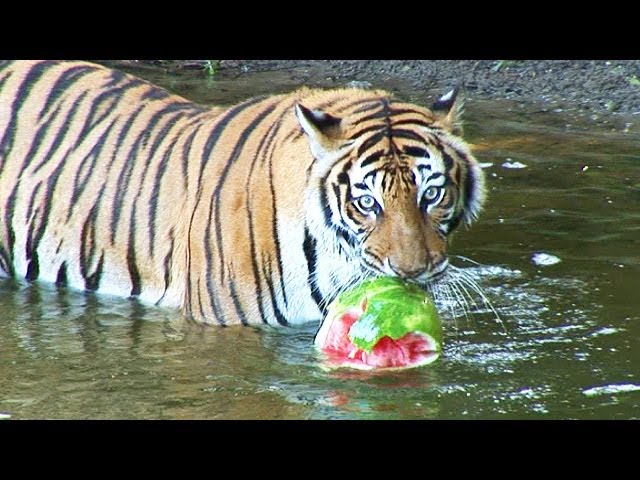 How to serve watermelon *to a TIGER! Every summer we give our cats watermelons to destroy! Watch China Doll go for a dip to retrieve her refreshing treat!

BIG CAT TV is a close look into our day-to-day operations, the conservation efforts we support, and the 100+ feline residents of "Big Cat Rescue" in Tampa, FL. USA. Big Cat Rescue is an educational non-breeding sanctuary and a registered non-profit 501c3 so your donations are tax deductible!